Juventus vs Inter is one of the most controversial games of the season that includes a lot of drama and controversies and some dirty politics involved too. Let's take a look at some of the most controversial decisions of yesterday's game.
1. No Red Card for Lautaro.
Lautaro Martinez kicked Manuel Locatelli in the face in the starting moments of the game. It was a kick straight to Locatelli's eye that left him badly injured. He needed bandages to continue playing in the game due to the blood streaming from his head. The decision should be a clear red for Martinez but somehow the referee gave him a yellow.
The second moment of the game was when Martinez fouled Chiellini and still was left free to play by the referee as if nothing happened. Juventus fans were fuming and not happy with the referee's decision.
2. The penalty to Inter Milan.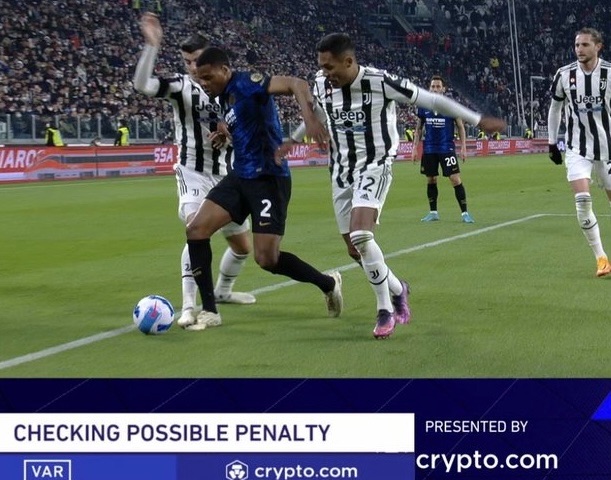 The penalty to Inter was given after the light foul by Morata on Dumfries inside the 30-yard box. Some famous journalists, referees, and players also called it a poor decision by the referee. After The penalty got brilliantly saved by Wojciech Szczęsny, there was the decision for the penalty to be retaken. According to the referee, De ligt entered the 30-yard box before the penalty was taken, but Danilo is the one who got the ball first and got fouled by Hakan Calhanhoglu. According to rules, this is an invalid decision and the penalty should not have been retaken by Inter.
3. The foul play on Denis Zakaria.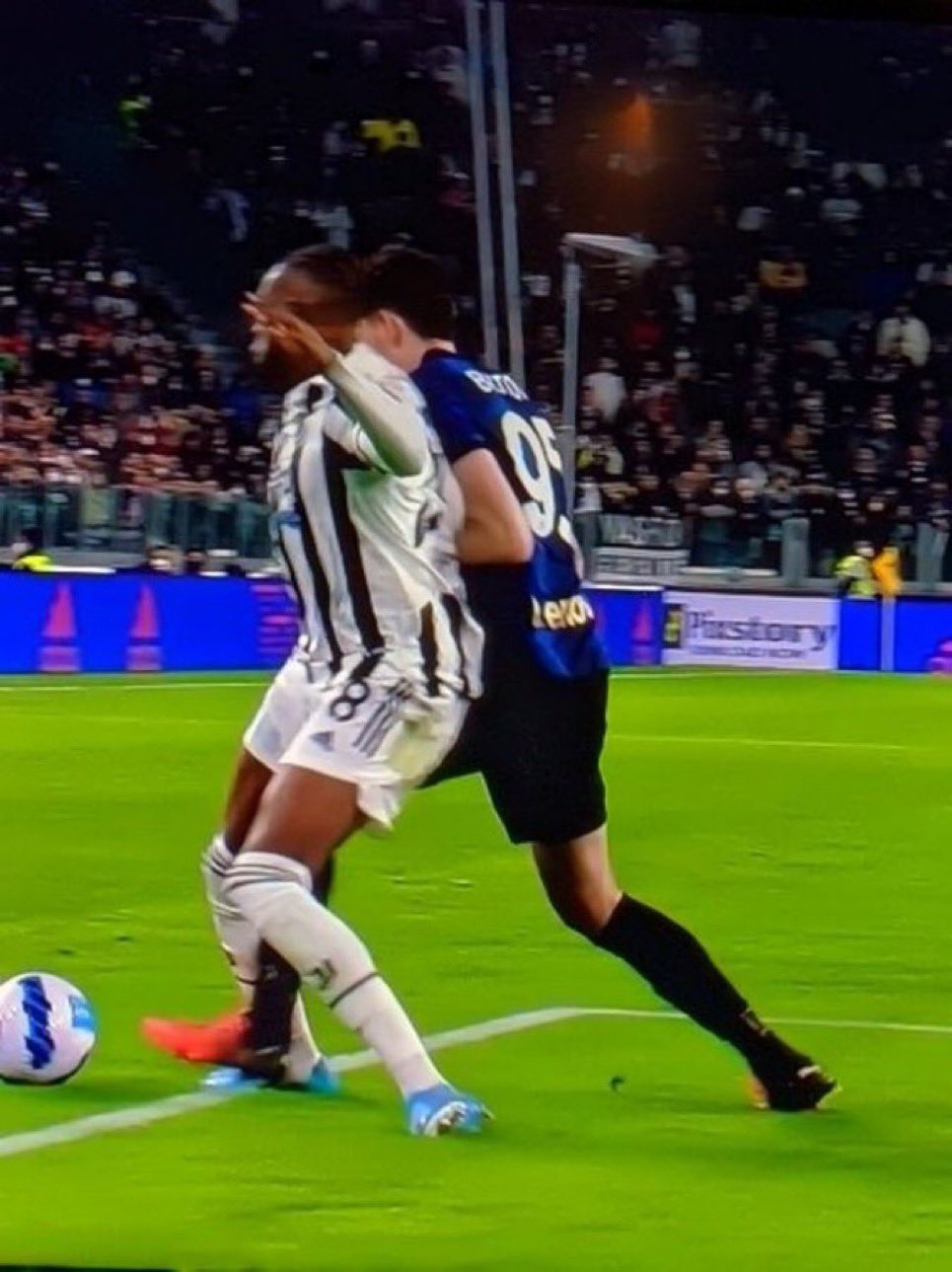 Zakaria was fouled by Alessandro Bastoni on the edge of the box and was a clear foul inside the 30-yard box but it was given as a free-kick by the VAR. It was a clear penalty on Zakaria but this shows the poor decision-making by Serie A referees and VAR.
4. The fouls on each Juventus player.  
Juventus players were fouled many times by Inter players. Pushes to the back of Vlahovic, the handball of Barella, the fouls on Chiellini and Morata, and many more.
5. The Political Side
Today the president of FIFA Gianni Infantino says as a fan, "Yesterday Fiorentina won, Juve lost and therefore everything is fine. Inter won and I'm happy too. It's the ideal day to be in Florence … "
They are together playing some dirty mind games with the clubs that are involved in the Super League project and want to abandon them as much as they can. Keep in mind that they are the most unorganized organizations in the world. They wanted to corner the Super League project and the clubs involved, but as a Juventus fan, I am proud of how we performed yesterday and will continue to do so and against all the odds, we will be there until the very end.